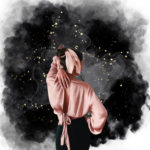 Visual Designer and Creator
"Creating is a part of my nature. If I'm not creating, I'm not alive."

A little bit about myself
Hello, my name is Viktoria and I am a visual designer and content creator with a passion for creating visually stunning designs and engaging content. With six years of experience I have honed my skills in graphic design, branding, and digital marketing. I have worked with a diverse range of clients, and have a proven track record of creating effective and impactful designs that drive results. I am always looking for new challenges and opportunities to push my creativity and skills to the next level. Let's work together to bring your vision to life!
My Resume
Education & Experience
High School
finished 2010
Main subjects: German and Art
Started web design in small steps
Apprenticeship in banking
2010-2012
I followed a safe path and learned a lot but paused my real passion.
BA Technical Business Administration/Logistics
2013-2017
Again followed a supposedly safe path which skilled me in Marketing, Entrepreneurship, Technology etc..
Did different working student jobs: among other things in a bank and in the marketing of a second hand shop.
In 2017 I started blogging and collaborating with brands as an Micro influencer and content creator.
Freelancing
2018-2020
Became a mother and started doing freelance work. At the same time, I continued my education through online courses in areas such as Graphic design, Augmented and Virtual reality.
Accountant in a private bank
2021-2023
Needed again a safe place and worked as an accountant in a private bank. 
I also continued to do freelance work in the areas mentioned above and released a few creation of mine.
Fulltime Freelancer and Business owner
2023
So I am here now full of experience and valuable skills in various areas and always full of drive to learn and implement even more - for myself and for others.
I love creating for others and myself
With my own projects and ownerships I'm also able to bring my visions to life. My goal is to make a positive impact both for children and adults. By combining my passion for entrepreneurship with my desire to express my creativity, I am able to turn my dreams into a thriving reality. I aim to create stories, books and planner that resonate with people of all ages. My ultimate mission is to entertain, educate, and inspire my readers, and I am always eager to share my next project with the world.
Skills
My willingness to learn is endless and my skills are growing fast but these are qualities that always play a big part.
LET'S DO


THE PROJECT TOGETHER